Water Filtration / Water Filters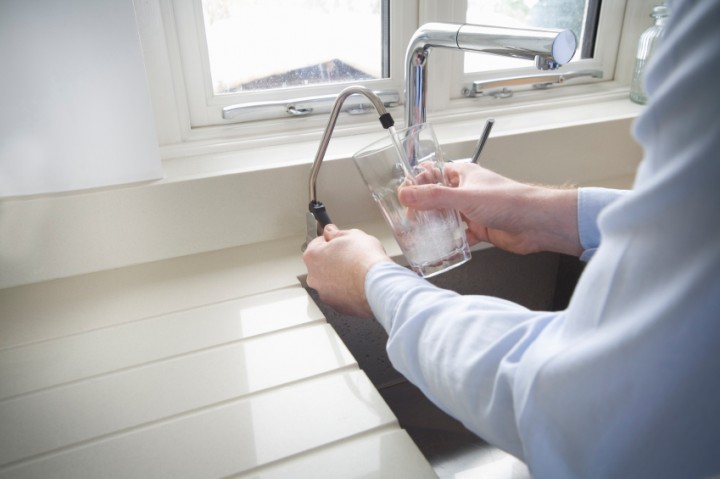 Palmerio Plumbing LLC installs water filtration systems for residential and commercial clients throughout the local area. Our quality products filter out contaminants, dissolved solids, and sediment. They also reduce the unpleasant smell and taste of chlorine. Make sure your water is crystal clear and crystal clean by purchasing a central or under sink water filtration system - call (484) 284-1985 to speak with one of the water filtration specialists at Palmerio Plumbing LLC. We've been installing water filtration systems since 2016.
---
Call for a FREE Quote
---
Benefits of a Palmerio Plumbing LLC Installed Water Filtration System
Whether your water supply comes from your local municipality or your own private well, you want to make sure it's clean.
Water filtration systems reduce unwanted contaminants, such as,
arsenic, copper, nitrates, chromium, magnesium, sodium
cysts that are naturally present but can cause illness
lead, which may be present in older homes
radium and turbidity, resulting from industrial discharge
chlorine taste and odor
sand, silt, and rust
Palmerio Plumbing LLC provides thorough testing of the water that comes out of your faucet. Find out how easy it is to get great tasting, healthier water by calling Palmerio Plumbing LLC for a free estimate: (484) 284-1985.
Safe to Drink, Easy to Use
Palmerio Plumbing LLC offers several options for improving the quality of your drinking water and water used in food preparation. All drinking water filtration systems are designed to work with both municipal and private well water supplies.
We offer countertop filtration and under sink filtration systems. All drinking water filter systems are installed on the cold water line. Call (484) 284-1985 to find out which systems best meet your needs. Our water filtration experts will be happy to answer all of your questions and give a free quote. Palmerio Plumbing LLC has been installing water filtration systems for more than 7 years.
Palmerio Plumbing LLC's Central Water Filtration
A central water filtration system removes contaminants as water enters your home. It filters out sediment particles that can build up in your home's plumbing, helping to maintain household water pressure. It also increases the performance and life expectancy of your major appliances. Palmerio Plumbing LLC central water filtration systems are self-cleaning, so you never have to replace filters. Get cleaner water everywhere in your home with a Palmerio Plumbing LLC installed a central water filtration system. Call (484) 284-1985 for a central water filtration system quote.