Licensed Plumbers in the Gilbertsville, Pennsylvania Area
"Quality Work at an Affordable Price"
With over 18 years of experience, Palmerio Plumbing LLC has quickly become the Montgomery County area's top choice for plumbing repair, plumbing installation and all related plumbing services. The Gilbertsville plumbers at Palmerio Plumbing LLC specialize in residential drain cleaning, commercial drain cleaning, sewer repair and camera inspections on sewer lateral excavations, and water service repair. We are trusted providers of well pumps, leak detection, water main breaks, sump pump back-up systems (water-assisted and battery), as well as main sewer line inspections and installation. We also specialize in water filtration and water softener system installations.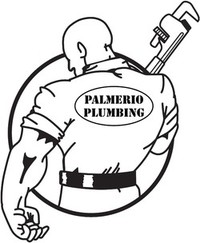 $50 Off
Any Plumbing Service
expires 02/28/2023
FREE Camera Inspection
of Sewer with Main Sewer Line Cleaning
expires 02/28/2023
Only $85
Plumbing & Mechanical Inspection
expires 02/28/2023
$89 Off
Any Water Heater Installation
expires 02/28/2023
Why Choose Palmerio Plumbing LLC?
Proud owner of Palmerio Plumbing LLC, Joe, is a licensed master plumber, employing a reputable crew of licensed plumbers to ensure no corners are cut and each job is done thoroughly and professionally. At Palmerio Plumbing LLC, we are focused on providing drain cleaning and plumbing services with the highest levels of quality and customer satisfaction. We will do everything we can to meet your expectations. Palmerio Plumbing LLC takes pride in exceeding customer expectations with prompt and reliable service, highest quality workmanship, and competitive prices.
More Benefits of Choosing Palmerio Plumbing LLC
Registered & Fully Insured Master Plumber
24/7 Emergency Plumbing Services & Repair
Warranty Offered
Free Estimates & Competitive Prices
Quality Workmanship
Customer Satisfaction
Trusted & Highly Recommended
State Licensing:
Trade: Home Improvement Contractor
License #: PA029922
MLP 2013004 City of Reading
If your Gilbertsville area home or business is having plumbing problems, give Palmerio Plumbing LLC a call at (484) 284-1985 right away. Leaky pipes can cause costly water damage to your home and can lead to mold and mildew. Clogged pipes can lead to overflowing sinks and toilets. Yuck! Call for Palmerio Plumbing LLC an immediate resolution to your urgent plumbing problems.
Living in the Gilbertsville area without hot water is at best inconvenient. Cold showers are not fun. Washing dirty hands with cold water is often ineffective. Washing dishes in cold water is not sanitary. If the hot water heater in your Gilbertsville home is failing, Palmerio Plumbing LLC can help. Give us a call at (484) 284-1985 and we'll help you get your water hot again.
Are you in need of drain cleaning at your Gilbertsville area property. The experts at Palmerio Plumbing LLC have years of drain cleaning experience to solve any issues you may have. Give Palmerio Plumbing LLC a call at (484) 284-1985 to learn more.
The area's leader for sewer repairs, Palmerio Plumbing LLC provides the full range of plumbing services and specializes in residential and commercial sewer line repair. Give us a call for details.
---
Call for an Estimate
---
Memberships & Affiliations: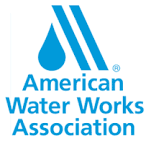 Green Certifications: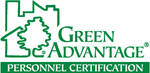 ---
Call for an Estimate
---
Call now to discuss your Gilbertsville plumbing needs.